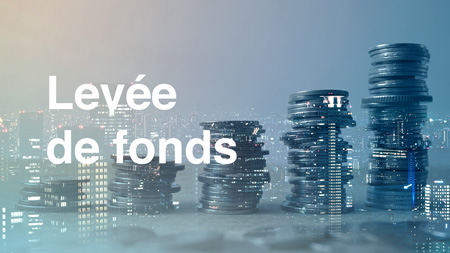 François Versini, CEO of Keenturtle adds:
« Since the PharmaClass prototype proved the feasibility of this personalized detection, other solutions have emerged, either big data on patient data, or algorithms helping to detect medical errors, or decision support for pharmacists and doctors. Only Keenturtle has designed a solution that integrates all three. Beyond solving the problem of interoperability, which was the first blockage, we are solving the problem of portability of decision support in any IT context, and therefore the brake on the wide dissemination of expertise in the field. . »
Extens, the leading French fund dedicated to healthcare software publishers, and Sham Innovation Santé (advised by Turenne Santé), an investment structure of Sham (Relyens group) dedicated to innovative healthcare companies, are joining forces to accelerate the growth of Keenturtle, pioneer and leader in the publishing of clinical pharmacy decision support software.
Founded in 2017, on the basis of R&D started in 2012, Keenturtle is developing PharmaClass, the only proven clinical solution that detects in real time the risks of medication prescription errors, taking into account the specificity of each patient. A real tool for the prevention of hospital iatrogeny, PharmaClass supports the pharmacist in his clinical role by providing him with personalized and contextualized decision support.
Until now, the various players identified drug interactions by only taking into account prescription data and alerts from very general drug banks. Thanks to Keenturtle, whose technology is based on data intelligence and interoperability, this data is now cross-referenced with the specific data, in particular biological and clinical, of each patient. PharmaClass is thus able to detect the risks specific to each patient by sending targeted alerts, without overloading the clinical pharmacists and in such a way as to save them work time.
Today, 10% of medical prescriptions are affected by errors, causing 30,000 deaths per year in France, thousands of often irreversible damage (kidney failure, loss of autonomy, etc.) and nearly 2 billion euros spending on the health system. The solutions offered by Keenturtle bring considerable benefit to patients and caregivers and help meet the objectives of digital health plans such as My Health 2022. PharmaClass is deployed in France, Belgium and Switzerland in 28 hospitals including the University Hospitals of Lille, Amiens, the GHT Sud Lorraine, the Saint-Luc University Clinics in Brussels, the Valais Hospital in Sion and the CHUV in Lausanne, . ..
Keenturtle opens its capital for the first time by welcoming Extens and Sham Innovation Santé with a total investment of 1.5 million euros. This capital increase will allow the company to focus its efforts on business development, R&D and the acceleration of the deployment of its solutions in France and Europe. Extens and Sham Innovation Santé aim to solidify Keenturtle's leading position in augmented clinical pharmacy and make PharmaClass a "must-have" for hospitals. This deployment will be accompanied by a strengthening of the company's teams with the recruitment of health professionals and sales representatives. Accelerating the deployment of these solutions will contribute to achieving the objective set by the WHO in 2017: to halve drug risks by 2022.