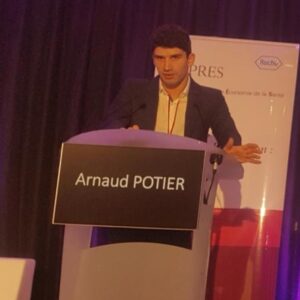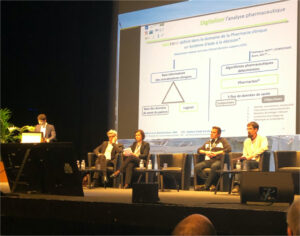 Full house at the SFPC congress for the birth of the Clinical e-Pharmacy.
Keenturtle, PharmaClass®
Arnaud Potier presented at the SFPC Congress, the results of Avicenne, an exemplary approach in Nancy and Luneville equipped by PharmaClass®. Evidence of the ability to settle in very different hospitals, to give the necessary agility to the pharmacist to optimize his practice and really avoid a large number of potential serious problems. AI mastered by the pharmacist and which makes possible the best of the human.
At the end of the conferences on the subject, the SFPC announced the launch of an approach so that the institutions channel the dynamic initiated for the best of science and ethics.
In the afternoon, oral communication from the Lille University Hospital on the promising trajectory of the project equipped with PharmaClass®. Still a few shortfalls in quality while waiting for certain data to become as precise as desired, but already proof of the potential of the determined and structuring approach led by the Lille University Hospital team. To be continued !